Shilo Technologies thread repair tools lead the market with the brand Nes.

Nes thread repair tools is a complete line of tools specially designed to repair any defective thread, internal and external. Our patented tools are universal in diameter and pitch to give the user a comfortable, easy to use, fast and cost effective solution for any case of thread defect – we are the experts at that.
Shilo Technologies Ltd. was established in 1986. Our headquarters and manufacture lines are based in Jerusalem, Israel.
We are active with our worldwide network of distributors / partners in the diverse markets of industry maintenance: MRO, automotive, construction, agriculture machinery, marine and offshore users, HAVAC, welding and DIY users. Our potential customer is anyone who has a defective thread and needs an easy solution.
Our manufacturing is based in Jerusalem, we are using cutting-edge technology and equipment to produce our tools. We are ISO 9001 certificated.
Our first product "Nes 1 External Thread Restoring Tool" is a revolutionary hand tool, used by professionals as well as do-it-yourself users to restore damaged threads.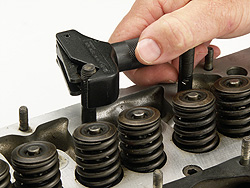 Due to the innovative nature of our cost effective products, the user can correct a wide range of thread types on site. Following positive reporting by some very prestigious publications – including "Popular Mechanics" – Shilo moved forward expanding its product range with Nes 2, Nes 3 and ThreadMate.
Since 1999 Shilo Technologies has introduced a range of tools for repairing internal threads that will further enhance its product range and position the company at the forefront of thread restoring technology. That range includes Nes 21, Nes 22, Nes 23,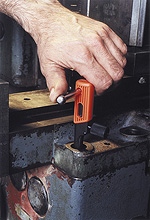 Nes 24, Nes 25, Nes 26, Nes 27, Nes 28 & Nes 29. To differentiate our professional tools from the DIY tools, we have created ThreadMate External thread repair.
Today with our new Nes 3 and its Keyway skip adaptor that repair damaged threads on large shafts, Nes products cover all external threads and sizes between M4 (5⁄32") and up to M152 (6"); and internally—M8(5⁄16") up to M108 (4 1⁄4").
Nes participates regularly in major trade shows worldwide, either by itself or together with our distributor/partners. We market and sell Nes products in all European countries, in Asia and Australia, in South Africa and North America. Among our customers are the leading names in professional tools distribution.